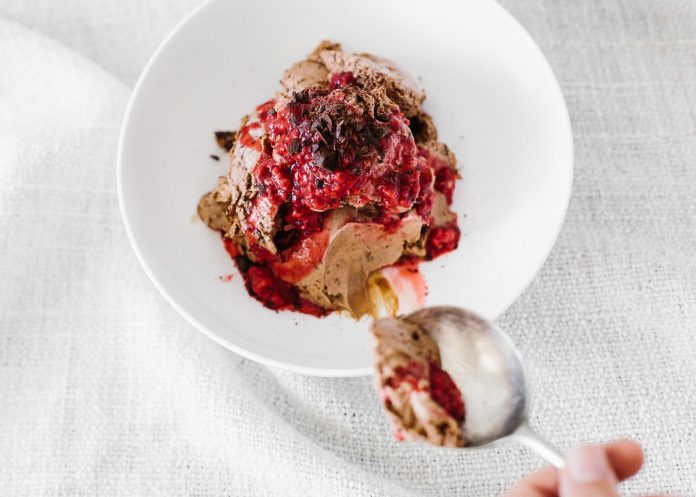 A typical ice-cream from the supermarket often has huge amounts of refined sugar, additives, preservatives, colours, flavours, vegetable oils and other dubious ingredients that I would never want to put anywhere near my body (or anyone else's). That's why I was so excited when I came across Dave Asprey's 'Get-Some Ice-Cream' – which is a recipe made up of beautiful, nourishing real foods; I immediately thought I had to try it. 

This ice-cream is perfect for those who are currently dealing with hormonal imbalances or fertility issues. It's incredibly rich in choline due to the egg yolks contained. Now you may be asking…'What the heck is choline, and why is it important?'. Choline is a water-soluble nutrient that is related to folate and B Vitamins and plays a similar role in terms of supporting liver function, muscle movement, energy levels, brain function and keeping the metabolism active. Choline also helps in the process of methylation which is used to create DNA, for nerve signalling, and it's essential for detoxification.
The other beautiful thing about this particular recipe is that it only contains the highest quality fats. Coconut and brain octane oil (or XCT oil) make up a large component of this recipe. These have been found to reduce inflammation, protect against liver damage, boost the immune system due to it's antibacterial, anti-fungal, anti-microbial, anti-viral properties, and also improve memory, brain function, energy, endurance, digestion and skin issues + these beautiful fats contain many other incredible benefits. 
This recipe is a slightly adapted version of Bulletproof's 'Get Some Ice-cream Recipe' 
Double Chocolate Chip Bulletproof Ice-Cream
Serves 4
Ingredients
4 organic, free-range eggs

4 or 5 organic, free-range egg yolks

1 tsp lemon juice

100g grass-fed butter or

ghee

, melted

50g

cacao butter

, melted

50g

coconut oil

, melted

30-50g sweetener of choice (or less or more to taste)

50ml filtered water (or ice)

1-2 tsp cinnamon

1/4 – 1/3 cup organic cacao or

cocoa powder

2 tsp

vanilla powder

Depending on how many choc chips you like add in ½ – 1 cup chopped very, dark organic chocolate or

cacao melts

which are 100% sugar-free
Optional Add-Ins; food-grade peppermint or orange essential oil to taste, or 1-2 tsp of cinnamon, or ½ cup raspberries mixed through or served on top

Method
Add your chosen ingredients (starting with 30g of your chosen sweetener) (except choc chips and optional add In ingredients) into a high-powered blender or Thermomix and blitz together for 1-2 minutes. 

Taste the mixture and adjust the sweetness by adding a little more if needed. 

If you want to add in any of the optional add-ins, stir them through. Stir in the choc chips now too.

Pour the mixture into an ice-cream maker and churn for 15-20 minutes, or until desired. 

Serve and enjoy this incredibly nourishing and delicious ice-cream.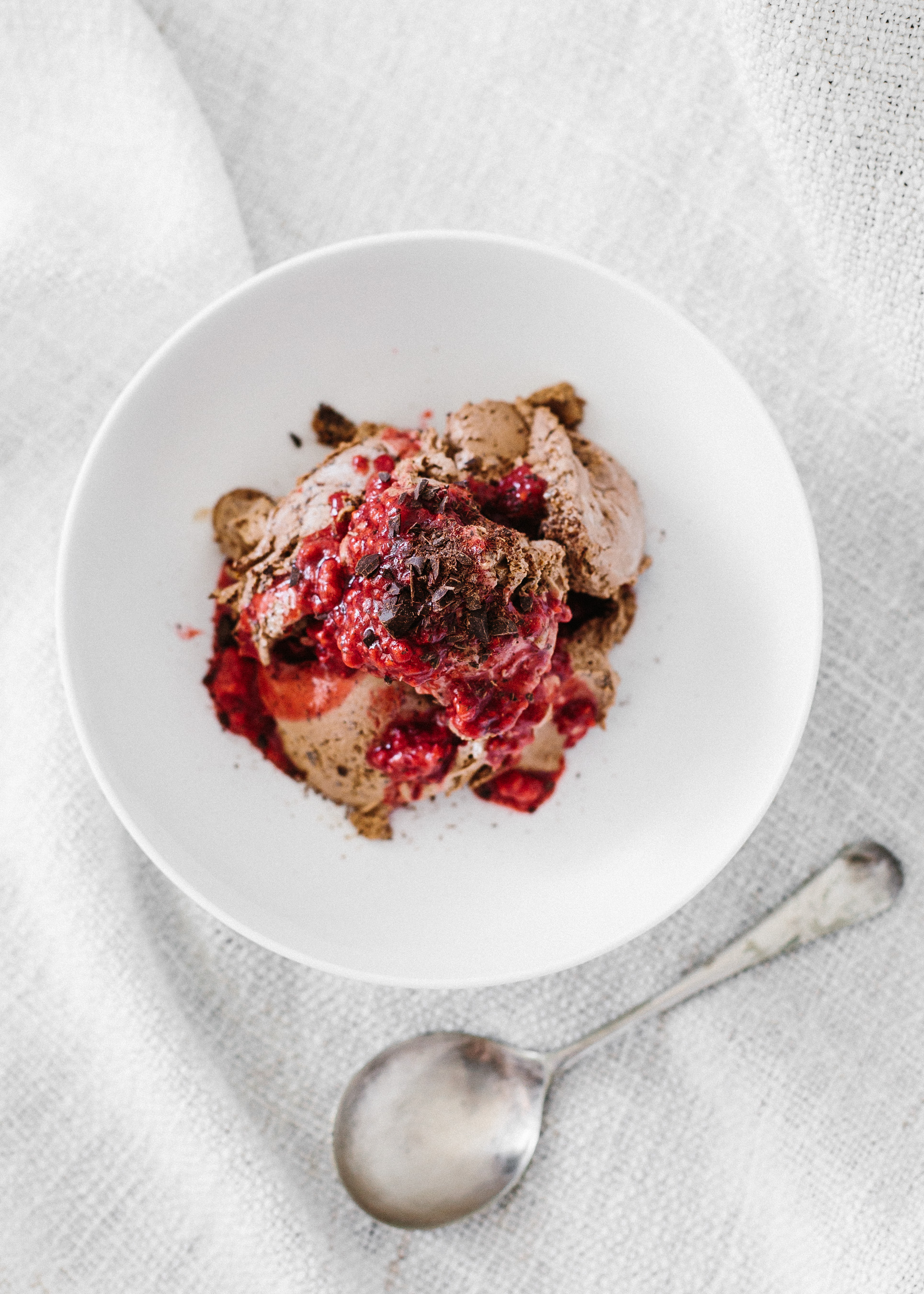 Credit
Jordan Pie
Holistic Qualified Nutritionist + Certified Gaps Practitioner.