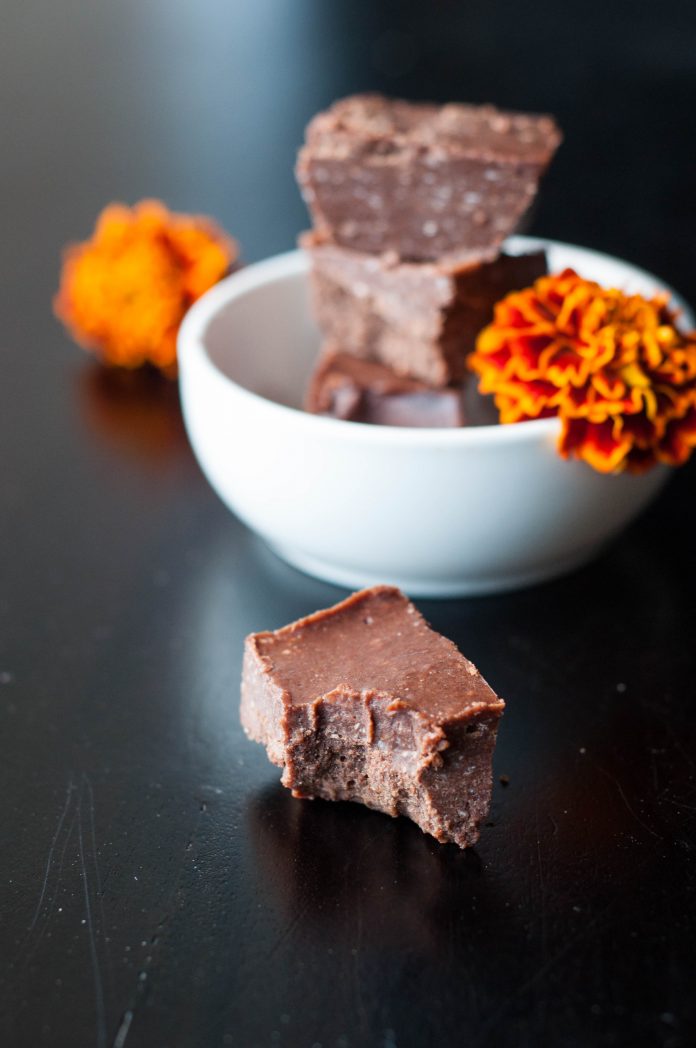 Not only is this a keto chocolate slice that has everyone asking for more, it also contains a powerful whole food ingredient that you may be missing out on; Brazil nuts. Brazil nuts contain a potent amount of selenium – a nutrient required to produce your thyroid hormones, reduce inflammation, protect the body from the antibodies that can create thyroid problems, enhance your mood through producing more serotonin and much more. Just two Brazil nuts can contain more selenium than a quality selenium supplement (which to me is incredible!). Once discovering this, I add Brazil nuts to my smoothies, slices and even cultured cashew cheese. Be careful not to have too many, so just limit them to 3-4 per day or simply enjoy amongst your food like this slice. 
Ingredients: 
1 cup Brazil nuts

1 cup shredded coconut
4 tablespoons cacao
3 tablespoons coconut oil or ghee which you can buy or make yourself here
5-10 drops peppermint essential oil (each essential oil has varying strengths, so please add to taste)
1 teaspoon vanilla powder
Pinch of salt
Liquid stevia drops or your choice sweetener to taste, I used 3 tablespoons of Lakanto
Optional: Add 3 tablespoons collagen for extra nutritional benefits and a smoother texture
Method:
In a dry blender, blend the Brazil nuts and shredded coconut on high until they are a fine flour and well combined.

Add the remaining ingredients and blend just a little more to combine.

Press down flat into a loaf tin lined with baking paper, using hands or the back of a spoon.

Place in the freezer to set and slice once it has set. 
Credit
Sheridan Williamson
Holistic Qualified Nutritionist + Certified Gaps Practitioner.