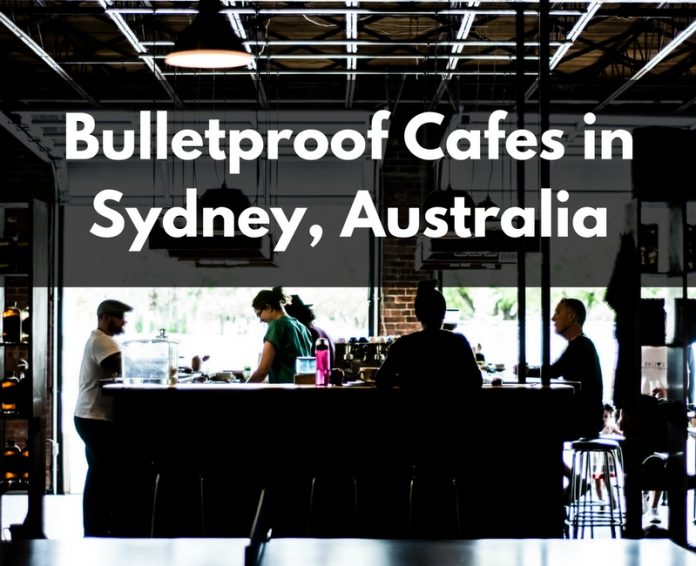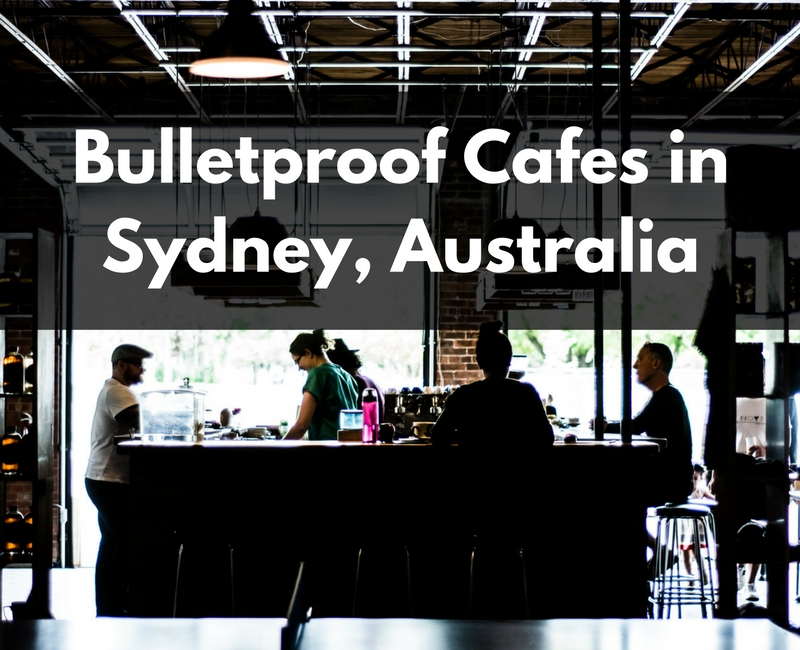 Sticking to the Bulletproof diet lifestyle in Sydney is easy with plenty of Bulletproof cafes, health food stores and meal delivery services around. The community continues to grow larger every year. Where do you buy Bulletproof food? Are there any Bulletproof-aligned doctors around? Most importantly, where can you find Bulletproof coffee? These are questions we're going to answer for you as part of our Living Bulletproof in Sydney guide.
There are a number of cafes in Sydney that will make the Bulletproof coffee recipe for you. They may not always use Bulletproof coffee beans or Brain Octane oil, but the foundations are always there and you can usually ask for customisations like ghee.
Here's a list of the known coffee shops in Sydney that will serve you Bulletproof Coffee or something similar:
THR1VE, 19-29 Martin Place, Sydney, NSW 2000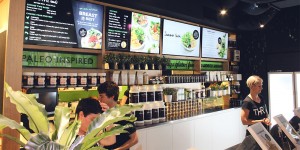 This store sells "Mountain Coffee." It's a blend of coffee, grass-fed butter and MCTs. There are two locations in Sydney:
MLC Centre
Shop 28, level 6
19-29 Martin Place
Sydney
2000 NSW
Westfield Sydney
Shop 5005, Westfield Pitt Street
Corner Pitt St Mall & Market St
Sydney
2. Wholemeal Cafe, 6 Flinders St., Darlinghurst, NSW 2010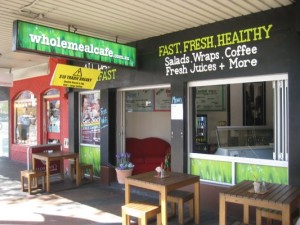 Wholemeal cafe sells a slightly Bulletproof, "Caveman Coffee." This is a long black coffee with organic coconut oil.
3. Ruby's Diner, Shop 1, 173-179 Bronte Road, Waverely, NSW 2024
Ruby's offers the original blend of Bulletproof coffee with the option to add whey protein. They also have an iced version and serve many Bulletproof-aligned meals.
4. Bread & Circus, 21 Fountain Street, Alexandria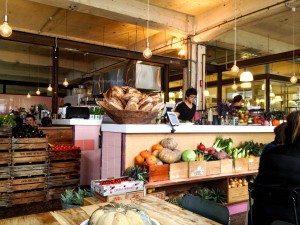 Titled on their menu as, "The Liquid Lama," Bread & Circus offers a blend of coffee with biodynamic grass-fed butter and unrefined organic virgin coconut oil. 
5. Fresh Crows Nest, Shop 2, 13 Ernest Place, Crows Nest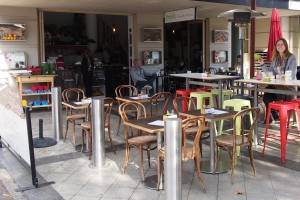 This shop uses organic ghee and MCT oil to blend their Bulletproof Coffee. It may be marketed as "Butter Coffee" as well. Check them out.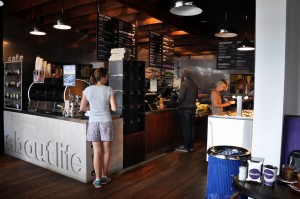 This one's called "Shot-Proof Coffee" and it contains a double espresso blended with grass-fed butter & organic coconut oil.
There are a number of these cafes located inside the About Life grocery stores.
7. Ora Organic Cafe, 17B Whistler St., Manly, NSW 2095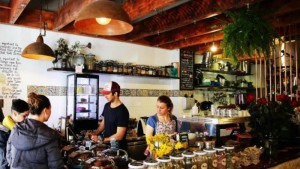 Ora sells a blend called, "Friendly Coffee," which includes butter, coconut oil, cream, maple, gelatin & salt. So this one's partly Bulletproof with a few additions! I'm sure you can ask to just include the butter and coconut oil.
8. The Bearded Bean Cafe, 5/49 Palmerston Rd, Hornsby NSW 2077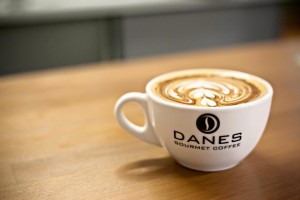 This is the second last of the cafes that we know of in Sydney! They're known to serve butter coffee, though we have yet to try it. They only mix 10g of Danish white butter in as not to interfere with the flavour profile of their espresso.
9. InSitu Restaurant Bar, 18 Sydney Rd, Manly, NSW 2095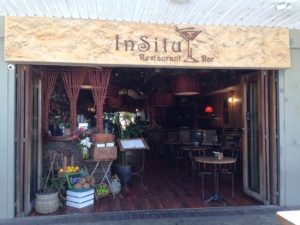 InSitu is a restaurant & bar located in Manly. They serve the classic recipe for Bulletproof coffee. InSitu uses Bulletproof® coffee beans (as a double espresso shot), MCT oil and 15ml of certified organic butter in their version. Here's the address:
18 Sydney Rd,
Manly, NSW 2095
UPDATE: THIS CAFE NO LONGER SERVES BUTTER COFFEE 🙁
10. Cali Press, 2/16 Hall St, Bondi Beach NSW 2026
This cafe makes the standard recipe with XCT oil, grass-fed butter and coffee. They also have an upgraded option called, Caliproof, which contains: XCT Oil, grass-fed butter, a long black with Allpress Carmelo coffee blend, cacao nibs, bee pollen, agave and protein.
Cali Press is also located at the following locations:
140-142 Macpherson St
Bronte NSW 2024
215 Coogee Bay Rd
Coogee NSW 2034
Shop 14, Kiaora Place
451 New South Head Rd
Double Bay NSW 2028
475 Crown St
Surry Hills NSW 2010
11.  Paleo Cafe, 310-330 Oxford St., Bondi Junction, NSW 2022

UPDATE: THIS CAFE IS NOW CLOSED.
Paleo Cafe sells the original blend of Bulletproof Coffee. They even have coffee upgrades like maca, Brain Octane and gelatin. You can find many other locations scattered around Australia.
11. Buy Bulletproof Coffee online.
If all else fails and none of them got the recipe just as you like it, then make your own! You can buy all of the ingredients on OptimOZ and you can find grass-fed butter locally in Australia in our guide.
Did we miss anyone? If your local cafe is not on this list, let us know so we can add them.
Read Next: Bulletproof Shopping Guide