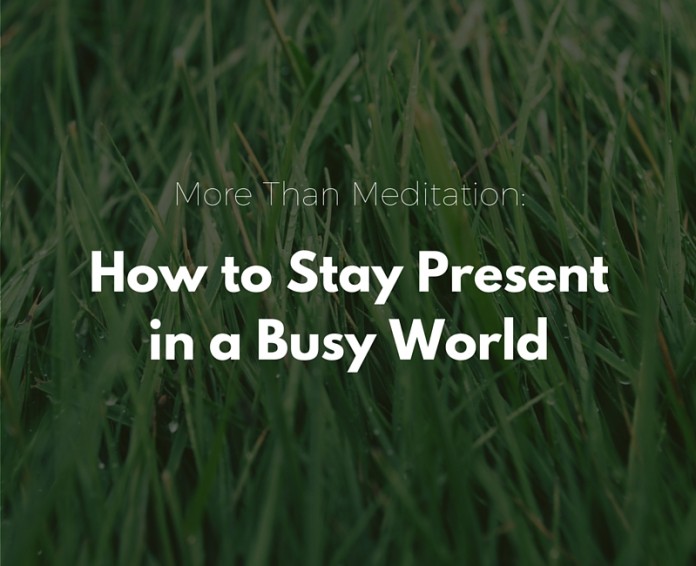 Meditation, yoga and flotation tanks. These are just some ways in which we can switch off from the world and just be with our own thoughts. After reading Eckhart Tolle's The Power of Now over the Christmas holidays, I've been trying to be more present in everyday life. One thing I've learnt – it's really hard! However, the benefits of these practices are (in my opinion) so worth it. Meditation has been found to help reduce anxiety, depression and stress, and has been associated with increased brain size and a longer life.
As we all know, there are many distractions in our modern lifestyles. We are now hyper-connected as a result of advances in modern technology. It still amazes me that FaceTime allows me to literally see my girlfriend who is living over the other side of the world in London. And while I appreciate this technology, I think that at times we can become consumed by our many devices – mobiles, tablets, TV's, smart watches… just to name a few! Research has shown that smartphone use is associated with depression and anxiety and the blue light from these devices can interfere with our body's production of melatonin and disrupt our sleep at night. It seems now more than ever, we need to make a conscious effort to have some 'down time.'
I'll be the first to admit that switching off, even for an hour a day, can be challenging.  Some things I have found useful in becoming more present include:
1. Meditation apps
Whilst technology can be a distraction, it can also be a useful tool in helping you to meditate (particularly when you are first starting out). I've tried some meditation apps including Calm, Headspace and Holosync. You can use the free guided meditations available on the apps or pay to become a subscriber (to have access to more meditations). I usually put my phone on flight mode when using these apps so I'm not interrupted by any notifications that may pop up.
2. Leave your phone at home
I used to always take my phone with me on my morning walk to listen to music and keep track of time. I now prefer to leave my phone at home and go a route I know will take a certain amount of time. This allows me to enjoy my surroundings and clear my head for the day.
3. Have a bath
Having an Epsom salt bath has become one of my favourite things to do to relax and switch off from the world. You can buy Epsom salts from your local health food shop for next to nothing. I recommend having a bath in the afternoon or evening as you will be super relaxed afterwards and won't feel like doing much except going to sleep!
I'd love to hear your favourite hacks for relaxing and being more present – please leave a comment below 🙂