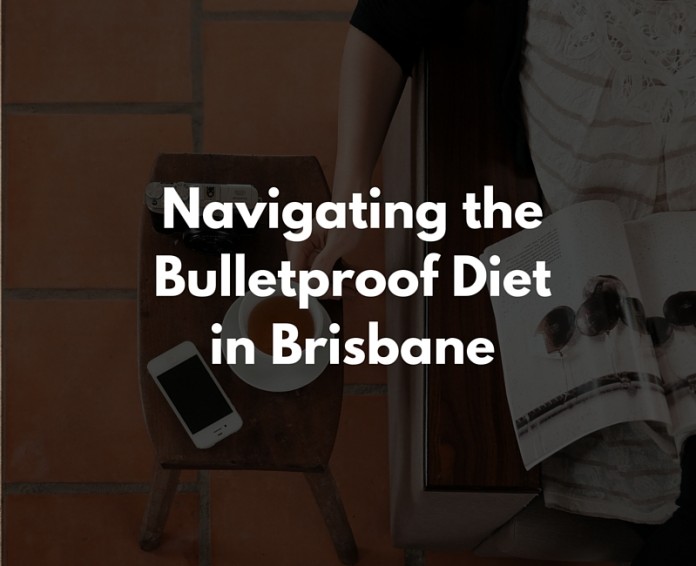 Finding Bulletproof foods in Brisbane is a relatively simple affair, with a variety of organic, paleo or otherwise bulletproof-friendly grocery stores dotted around the city. And even when those fail to deliver, there are various farmers markets and online stores which will cater to you. The challenge isn't so much finding the goods, but rather finding them at a good price. Eating the Bulletproof Diet in Brisbane can be expensive, particularly for out-of-season produce or goods which need to be imported (thanks, Aussie dollar!). This article will explore the options and give you the information you need to find high-performance foods wherever you may be. Bear in mind that many of the cafes also sell produce, and restaurants sell coffee.
Grocery Stores:
One of the largest supermarket chains in the country–which means that shopping here is a little like navigating a minefield. That said, there are Bulletproof goods to be found for the discerning buyer. Woolworths (most of them, at least) stocks Westgold butter (grass-fed from New Zealand) which is generally my go to choice for butter in a pinch, and is often on sale for less than $2 per block. They also stock Himalayan pink salt and 90% Lindt Dark Chocolate for $4 a bar, which is about the best price I've been able to find anywhere. You will also find Pellegrino Sparkling water in glass bottles. Interestingly, Woolworths has an organic line, which comes under the name of "Macro" and claims that the beef is grass-fed and hormone-free. I have personally tried the beef and found that it tasted grass-fed, but given the scale of the operation, I would still go elsewhere if you can–just to be on the safe side. The same applies to their "free-range/organic" eggs. You will find almost every fruit and vegetable here, but very few are organic and most can be found cheaper elsewhere. Avocados, for example, are usually $3 each. If you do shop here for fruits, ensure they are low risk for pesticides and other chemicals.
A store in Morningside. They are mostly vegan-based but have a good selection of supplements and teas.
36 Riding Rd Hawthorne QLD 4171
This shop has been here as long as I can remember. They are serious about organic and sustainable practice. Product variety varies widely from week to week, so it's best to ask them if you're after something specific.
Queen Street Brisbane Markets, 144 Boundary St., West End
A trendy collection of outlets offering a great variety of Bulletproof goods, including grass-fed beef. They are always very transparent with where the produce is coming from.
404 Montague Road West End Qld 4101
Organic grocey specialising in offering a wide variety of fruits and vegetables. They run some great specials every now and then on their perishable produce, so keep an eye out for those.
661 Oxley Rd, Corinda QLD 4075, Australia, 219 Given Tce, Paddington
Great organic cafe and grocery store rolled into one. Additionally, the staff all seem very well trained in health issues and can likely assist you with any specific area that you'd like to address. Their Facebook page periodically offers great health advice, too.
845 Brunswick St, New Farm, QLD 4005
Markets:
Farmers Markets are possibly the best source of organic food you can get. With some persistence and a little luck, you can find good produce for as little as half of what you'd pay elsewhere–while supporting local and sustainable farming practices. The caveat is that the offerings are frequently changing according to seasonal and availability factors. Here are some of my favourites:
Northey Markets
Every Sunday, 6am – 11am

Corner Northey & Victoria St, Windsor
Every Sunday, 7am – 12.30pm

Entry: $2
Eagle Farm Racecourse, Top of Racecourse Road, Ascot
Every Sunday, 7am – 1pm

Old Boggo Road Jail, Annerley Road, Dutton Park
Every Wednesday, 9am – 6pm

Brisbane Square, Top of Queen Street Mall, CBD
Every Saturday, 6am – 12pm

532 Beams Rd (Cnr Beams & Dorville Roads), Carseldine
Every Saturday, 6am – 1pm

Blamey Street, Kelvin Grove
Every Saturday, 6am – 12pm

Sherwood Road, Rocklea
Restaurants & Cafes:
In general, the Bulletproof diet doesn't lend itself well to eating out, but it can be done with a little cleverness combined with a reasonable threshold of tolerance. I haven't listed vegetarian or vegan places, but there are a large number of them in Brisbane and can also be good choices for Bulletproof food. I've also omitted the large variety of smoothie and juice bars.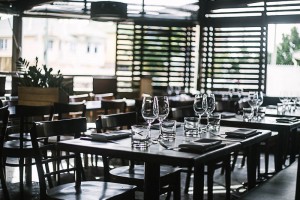 These guys started serving organic food before it became cool, and they also do organic cooking classes. They boast an extensive menu of great dishes (almost all being gluten-free) comprised of many Bulletproof ingredients, including grass-fed beef. When it's not bulletproof, they will generally accommodate small changes. I recommend the sirloin steak, just ask if you can substitute sweet potatoes for normal ones. They also have a great wine selection, so be sure to have some charcoal on hand for when you accidentally drink an entire bottle (like I did!).
166 Hardgrave Rd, West End QLD 4101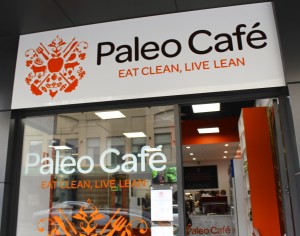 Paleo cafe basically represents the best chance of getting authentic Bulletproof food in Brisbane (including Bulletproof coffee with either XCT or Brain Octane oil for a bit more). As long as you stay away from the fruit and watch the condiments, you are able to attain a fairly bulletproof meal. I had the salmon, and it's perfect with a side of avocado and some brain octane drizzled over.
210 Oxford St, Bulimba QLD 4171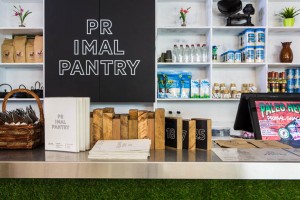 Serving Bulletproof Coffee (brewed using different beans however), Primal Pantry is a great source for raw, paleo dishes which can be made Bulletproof with some trickery. The menu isn't the largest, but the aesthetic is great and the staff are passionate.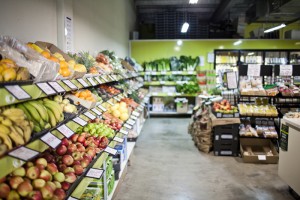 Quaint little cafe serving mostly paleo-inspired bakery items. The best thing about it is how widely available it is, with locations dotted all around Brisbane. I would be selective, but this place is great for a snack or pick-me-up that won't rob your performance. They serve a variation on Bulletproof Coffee, called "Bullet Coffee," which uses coconut oil.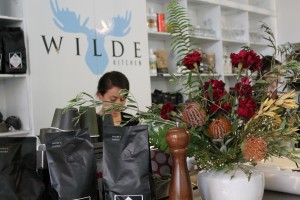 Another paleo-aligned cafe, also serving Bulletproof Coffee. Very similar to Primal Pantry in terms of selection and feel.
Cnr Maqcaurie & Florence St, Teneriffe QLD 4006
For those of you in other cities, check out these guides:
There are a variety of places to find bulletproof food in Brisbane, and this definitely not a full list, but is a good starting point for someone who's new to Brisbane or is just starting out of the diet. If all else fails, go online!