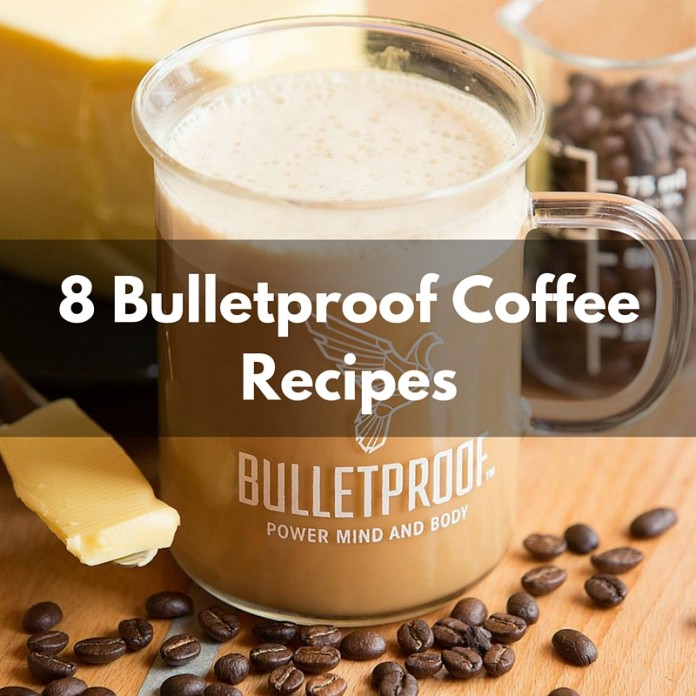 If you've ever made Bulletproof Coffee before, you're familiar with the benefits of adding healthy fats to your diet. The clean, long-lasting energy that comes with a cup of Bulletproof Coffee is like no other. And just like any recipe, we can hack this one too.
Many people living the Bulletproof lifestyle have hacked, tweaked and experimented with new recipes to Bulletproof Coffee to improve the taste and nutritional benefits of the drink. This post is an aggregate of some of the best recipes we've found. You'll notice that many of the new recipes include a lower quantity of fats to make room for the new additions.
This article assumes you–the reader–have gotten over the fear of saturated fat and cholesterol.
To start, let's look at the original Bulletproof Coffee recipe that spawned the whole fatty, buttery coffee revolution:

BulletproofExec aka Dave Asprey's original Bulletproof Coffee (https://www.bulletproofexec.com/bulletproof-coffee-recipe/)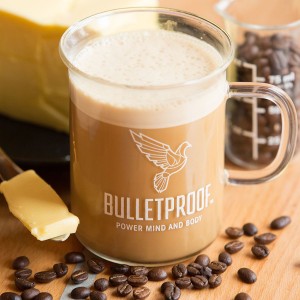 Image source: Bulletproof Coffee Facebook
Ingredients
2 tbsp of unsalted grass-fed butter or ghee

1-2 tbsp of Brain Octane or MCT oil (15-30 ml).

12-15 g of Bulletproof Upgraded Coffee Beans (2-3 tbsps).
This recipe makes a classic cup of Bulletproof Coffee, providing sustained energy, focus and suppressed food cravings for hours. The MCT oil provides a rapidly absorbed source of ketones (fatty acids) that your body can use as fuel almost immediately. This helps clear brain fog and boost your metabolism, which is great for fat-burning. The grass-fed butter provides healthy fats full of essential nutrients, keeps you feeling full well past lunch time and slows the infusion of caffeine into your bloodstream so you don't get the typical high followed by a crash.
Now, you might ask:
Why would I want to change this recipe?
As part of intermittent fasting protocol

The need for salt in a low-carb and high-fat diet (1)
To seek even tastier variations with more health benefits
"Healthy Coffee Recipe" (Wellness Mama

)
Here's another similar recipe to Bulletproof Coffee. For this one, you add in vanilla and stick to coconut oil over MCTs.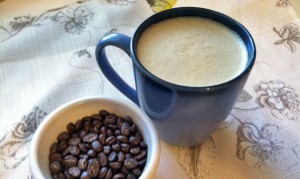 Image Source: Wellness Mama
Ingredients
1 cup of organic coffee, herbal coffee or chai tea

1-3 tbsps coconut oil

1 tsp organic grass-fed unsalted butter

¼ tsp vanilla

a few drops of stevia extract (optional)
Primal Egg Coffee 
Here's another interesting recipe by the paleo influencer, Mark Sisson. For those who aren't down for butter in their coffee, this is a must-try!
Mark advocates putting eggs in coffee as they're great emulsifiers and an excellent source of micronutrients. He mentions that although he supports the original Bulletproof Coffee recipe, he prefers his coffee this way. (Read more on Mark's Daily Apple)
Image Source: Mark's Daily Apple
Ingredients
1 1/2 cup (350 ml) coffee

3 pastured egg yolks

1 tsp sugar

1/4 tsp salt
"Super Coffee" (The Antidote Life

)
Super Coffee incorporates cream, gelatin and sweeteners. Only this one suggests decaf coffee. If you're looking to still have your coffee but aren't up for a caffeine boost, these other ingredients will be more than enough of an energy supply!
Image source: The Antidote Life
Ingredients
8 ounces organic, fair trade coffee, preferably decaf or half-caf

heavy cream to taste (raw, if possible)

1/2 tsp grass-fed gelatin

2 tsp unrefined or refined coconut oil

2 tsp ghee

raw honey to sweeten (optional)
Salty Coffee
This next recipe is the perfect answer for anyone who asks if salted, grass-fed butter is okay to use in Bulletproof Coffee. Since many salted butters don't have high-quality sea salt, it's best to avoid salted butters, but you can still add in salt! Just make sure to include your own high-quality form of salt rather than picking up salted butter.
With a low-carb diet, it's important to replenish your sodium levels. Low-carb diets lead to a reduction in insulin levels, which leads to the kidneys shedding too much sodium. In turn, salt is an important supplement to use when on this type of diet. (2)
Ingredients
1 cup of original Bulletproof Coffee with grass-fed butter and Brain Octane oil

A pinch of sea salt

1 tsp of maple syrup

1 tbsp of collagen hydrolysate
Bulletproof Matcha (Kenko Tea

)
Image source: Kenko Tea
Ingredients
2g of Premium Matcha

1 tbsp grass-fed ghee or grass-fed butter

1 tbsp of Bulletproof XCT oil (can be substituted for coconut oil)

70 ml of hot water at 80℃
Method
Sift the matcha powder into a glass (this ensures no lumps of matcha powder)

Pour in the hot water, then add your ghee or butter

Add the Bulletproof MCT Oil or coconut oil

Mix/blend together
Bulletproof Mocha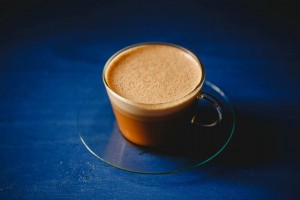 Image source: Bulletproof Coffee Facebook
Ingredients
1 cup of original Bulletproof Coffee with grass-fed butter and Brain Octane oil

1-2 tablespoons of chocolate powder

½ tablespoon of vanilla powder
Our Preferred Bulletproof Coffee Recipe
After over a year and a half of drinking Bulletproof coffee, I've settled on a recipe that works best for me–from a taste and performance standpoint. It follows classic Bulletproof Coffee principles. The quantities have been tested and tracked enough for me to know that this my optimal protocol. It allows me to get the cognitive benefits of focus and energy as well as the nutrient benefits of adequate protein.
Ingredients
1 tablespoon of pastured grass-fed ghee

2 teaspoons of Brain Octane or MCT oil (15-30 ml)

12-15 g of Bulletproof Upgraded Coffee Beans (2-3 tbsps)

1 scoop (2 tablespoons) of Upgraded Collagen Protein
If you have your own version of Bulletproof coffee, we'd love to hear it. Let us know in the comments to get featured on the site!
Summary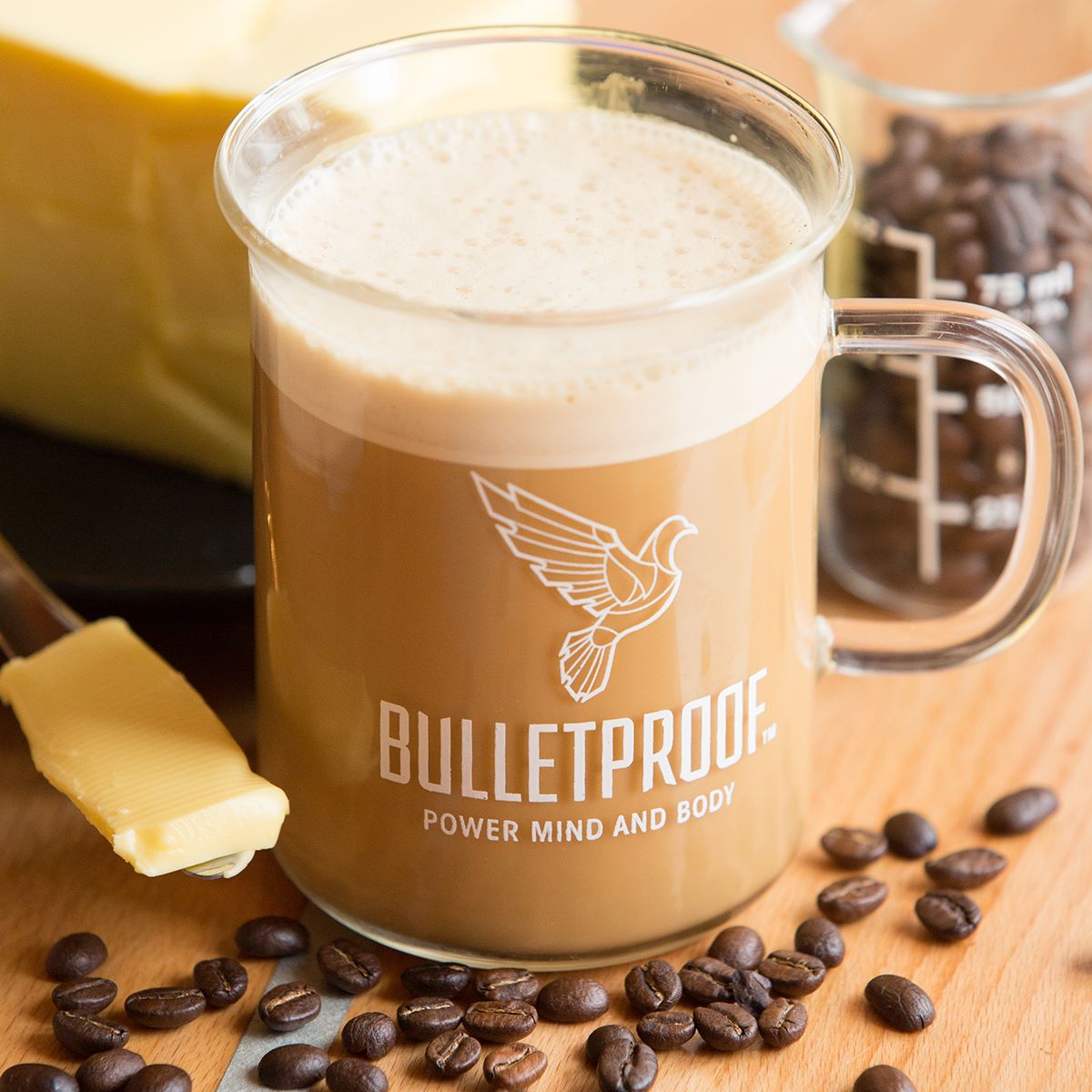 Recipe Name
8 Recipes to Make Your Coffee More Bulletproof
Published On
Preparation Time
Cook Time
Total Time
Average Rating





Based on 3 Review(s)