Eating the bulletproof diet–or any similar paleo aligned diet–can be expensive.  I'll be honest and admit that I spend more than I should on organic food and products. I almost went broke buying avocados during the shortage when they were $5 each and I've spent $20 on a store-bought jar of ghee more than once!  However, to me, healthy food and good quality products are worth investing in and spending money on.  Over the years, I've tried to find ways to reduce the amount I spend on health food and products and below are some of my top tips for being a smarter bulletproof shopper.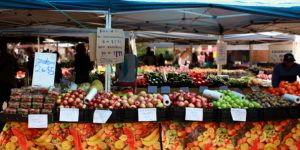 Farmers Markets
My top tip for saving money on produce is to shop at your local farmer's markets.  Going to the local markets has become a vital part of my weekend routine.  In Brisbane, there are lots of different markets to choose from (Rocklea and Eaglefarm are two of my personal favourites).  Produce sold at farmer's markets are usually cheaper as you are buying directly from the grower and cutting out the 'middleman.'  As the produce is grown and sold locally, it's much fresher than supermarket produce and only fruit and vegetables that are in season are available.  Most markets stalls have a $2 table where you can get anything from bags of carrots and beans to bunches of herbs and Asian greens.  There's also the bonus of knowing exactly who your money is going to and the satisfaction in knowing that you are supporting your local farmer.  Plus there isn't only just produce available – you can get everything from grass-fed meat, bed and pillow covers, candles, soap, clothing, beauty products and organic, single origin coffee from the local markets at a reasonable price.
Buying Online & Food Co-ops 
There are various online stores that sell organic products at cheaper prices.  Green Caravan is a business in the Brisbane area that does a monthly bulk order of products and delivers them to you. Other home delivery services in the Brisbane area include Ripe n Raw Organics, Home Fresh Organics and Farm Fresh Organics.  A list of co-ops in Australia and New Zealand has been compiled by The Raw Food Mum and can be found here.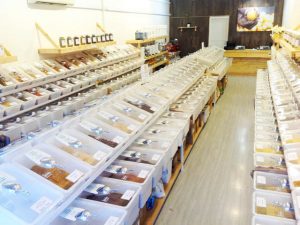 Stores that offer organic food products to purchase by the weight are also becoming popular.  One of my favourites is The Source Bulk Foods who have an online store as well as franchises all over Australia.  In the store, you can take your own jars or containers to re-fill–and they sell everything from olive oil, coconut oil and nut butters to tea, spices and dried herbs.  This not only saves you money but also cuts down on waste (as you only buy how much you need).  There is also NakedFoods (which I stumbled across when I was in Sydney a few weeks ago) which is online, as well as having stores in New South Wales and the ACT. 
Vitamins & Supplements

It has been commented that my collection of vitamins and supplements resembles the shelf of a pharmacy!  I often buy my supplements from OptimOZ as they sell brands and products of high quality which have been tested thoroughly.  Products I buy regularly include Upgraded Coconut Charcoal (good to take before eating out and drinking alcohol, as discussed in my previous post), Primal Collective's Omega-3 supplement (to support brain, heart and eye health), and the Bulletproof Brain Octane Softgels (awesome for making bulletproof coffee when travelling or to get some healthy fats when on the go).
I also buy supplements and beauty products from online website iHerb. They have a wide range of products and brands to choose from which are all well priced.  Some of my favourites include Jarrow Formulas Krill Oil and Vitamin D3, Herb Pharm Shatavari (to help with balancing hormones), Life Extension Super K and Avalon Organics thickening shampoo and conditioner.  Whilst delivery takes longer than buying something in a store, the postage costs are very reasonable.  iHerb also offers 10% of the total of your order in loyalty credit to be used for your next order (i.e. if you spend $50, you get $5 off your next order).
Discount Days at Health Food Stores
Most health food stores have a member's discount day once or twice a month (usually offering 15% off the products in store).  I usually make a list of items that I need (e.g. cacao butter, xylitol, green tea) and buy them on these discount days.  Some of my favourite health food stores in Brisbane include Fundies Wholefood Market (I work near the store at Paddington), Mrs Flannerys (various locations including Wynnum and Tugun) and Vive Health (I'm lucky that this store in Hawthorne is at the end of my street!).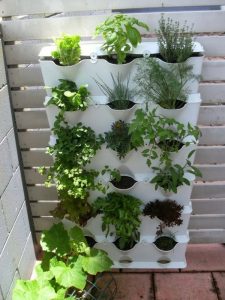 DIY Foods
Where possible, if you can make something yourself this will (obviously) be cheaper than buying something pre-made.  I like to make my own bone broths and store them in jars in the fridge or freezer (the store bought ones can be costly and some contain some weird ingredients!).  You can also grow your own herbs and (if you have access to a garden) vegetables.  Natural toothpaste, deodorants and face and hair treatments are also easy to make yourself.  The Wellness Mama has heaps of great recipes for homemade health and beauty products.
What's your favourite hack for saving money when shopping?  I'd love to know – please leave a comment below 🙂