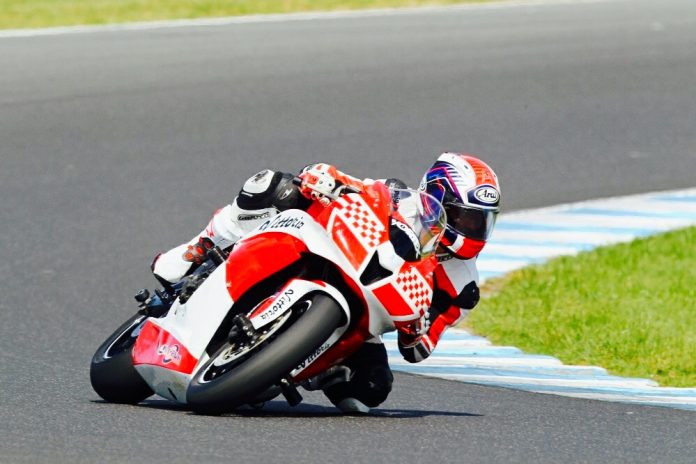 Hi, I'm Hong, a Bulletproof® aficionado and soon to be Certified Bulletproof® Coach.  I'm the organiser and host of a monthly Meetup group in Melbourne for like minded people to connect in person, share their knowledge and experiences, support one another and strengthen the Bulletproof® community in the pursuit of living a positively healthy, and optimal life.
Being Bulletproof® is more than just eating a nutritious diet; it's an all-encompassing approach to a lifestyle engaging in self–care practices, surrounding ourselves with meaningful work and supportive relationships.  When we take care of and energise our body and mind, fulfilment becomes the dominant state of being. 
Bulletproof® as a company is quickly becoming a worldwide, leading authority in high performance and human potential development.  The coaching and training program integrates new scientifically proven methodologies, which improves different aspects of our state of being.  These range from the physical, emotional, psychological and spiritual.  The ultimate objective is for coaches to support their clients in upgrading their body, mind, and life.  Bulletproof coaches are professionally accredited and must adhere to the core competencies and guidelines set forth by the International Coaching Federation (ICF).
October 7th, 2014 was a pivotal moment in my life.  It was while I was hanging out in my hotel room listening to a personal development podcast, recovering from YOLOing on a tropical island in Thailand.  I don't actually remember who or what the podcast was, but the interviewee talked about the important changes he made to his health and diet in a way that differed from conventional methods.  He was advocating everything completely opposite to what I'd read and heard about eating carbs for energy and avoiding saturated fats.  Having a fascination for fringe science and esoteric ideas, a new approach naturally piqued my interest and I began to dig deeper.  This exploration eventually led me to Dave Asprey's work and the Bulletproof® approach to living. 

Prior to discovering Dave Asprey's guide to Bulletproof® living, I was doing everything wrong by following conventional wisdom.  I'd work out 4-5 times a week, lifting weights or doing cross-fit in an effort to stay in shape.  My body was falling apart from excessive training and eating a pro-inflammatory diet.  I experienced gastrointestinal issues daily and constantly was hungry. I even got called 'Hungry Hong.'  Most days, I could barely hold myself together at work after 2pm.  Sure, I looked fit to most people but my energy levels were sub-optimal with a low libido, not to mention regularly suffering from muscle and joint pain.
It was very counter-intuitive for me at the beginning to change from the idea that we can eat a lot of butter and not die instantly from a heart attack.  But I started experimenting with the Bulletproof® eating recommendations and I found I got leaner, could think better, was less tired, and I got my mojo back.  I cut back on my exhausting and lengthy gym routines and began to flourish at my corporate job as a sales professional. 
Now I work out on average only 15 minutes once a week, doing high-intensity training, loosely following the program outlined in the book 'Body by Science.'  They say that "effectiveness" is doing the right things and "efficiency" is doing things the best way.  On top of feeling amazing, making these simple changes has also given me time back that I would have otherwise have spent at the gym practically killing myself.
In addition to working on being a first-class Bulletproof® Coach, my other life passion is spending my weekends during the warmer months on the race track, pushing the limits of myself and my motorcycle to improve my best lap times.  Wrestling a high-powered machine at speeds frequently exceeding 300km/h is physically and mentally taxing requiring unparalleled focus and concentration.  Track days typically start at 7am and the first session kicks off around 9am.  It's not uncommon to witness seemingly fitter and younger amateur riders pack up their gear and call it a day soon after lunch as the fatigue from the activity sets in.  I used to also suffer the same condition where there's just not enough energy and stamina to endure the intensity of this type of sport till 5pm.  Thanks to Bulletproof®, I now hacked this with the right diet, sleep and supplements to easily allow me to last until the end of the day to get the most out of my track time.  
I've found that optimal health not only enhances my athletic performance but the healthier I become, the more successful I feel in all aspects of my life.  My mission now is to constantly learn and evolve as a person to become the best version of myself I can be.  Armed with my knowledge of the Bulletproof® approach to life, my goal is to share these principles with others to help them see the world differently and make the necessary changes to optimise their life.  I believe when people feel their best, are energised and in a state of high performance, everyone will become a more valuable member of our global community and together we can each add our own unique contribution to make the world a better place. 
If you're in Melbourne, I welcome you to join our Meetup group and connect with others interested in the Bulletproof® approach to living.
To find out more about Bulletproof® coaching, visit my website – www.hongstarr.com
Live optimal,
Hong.